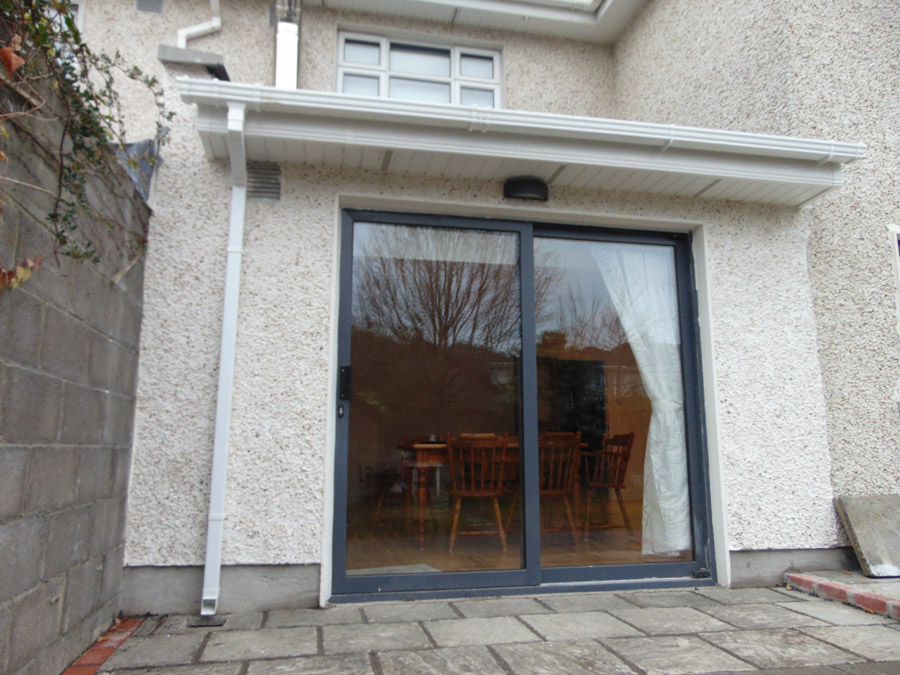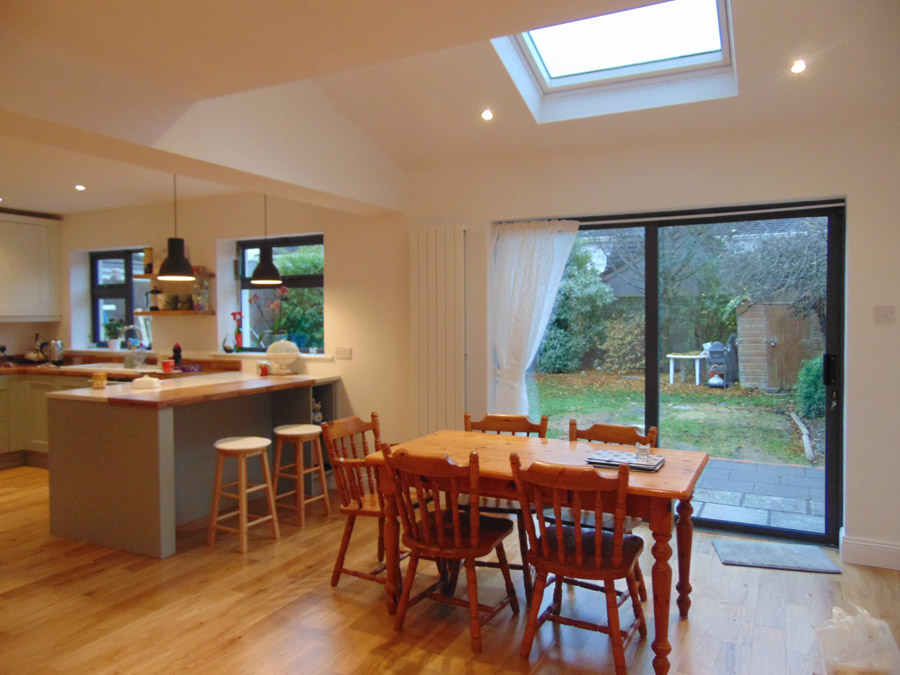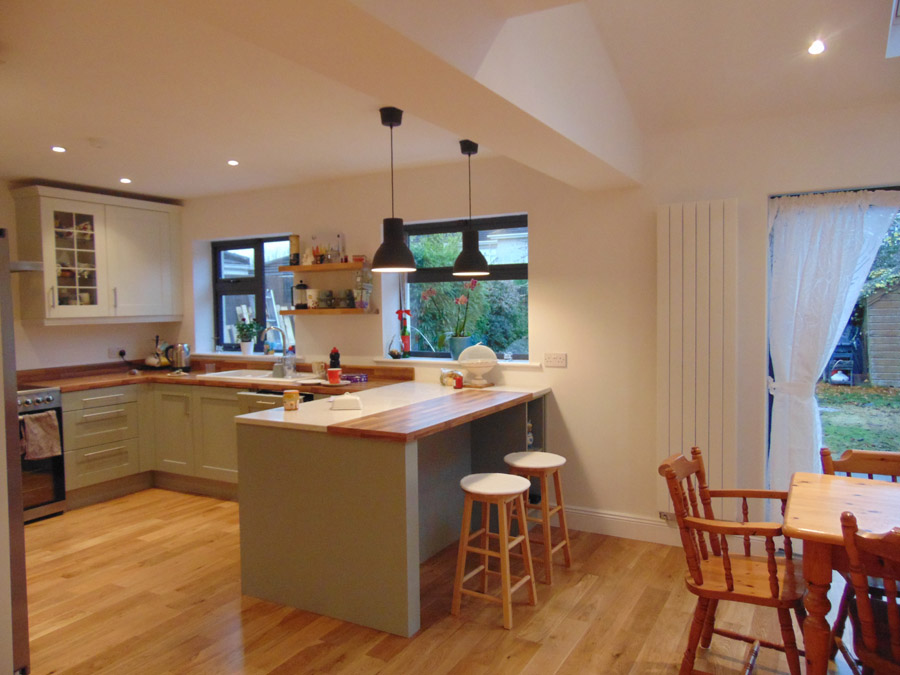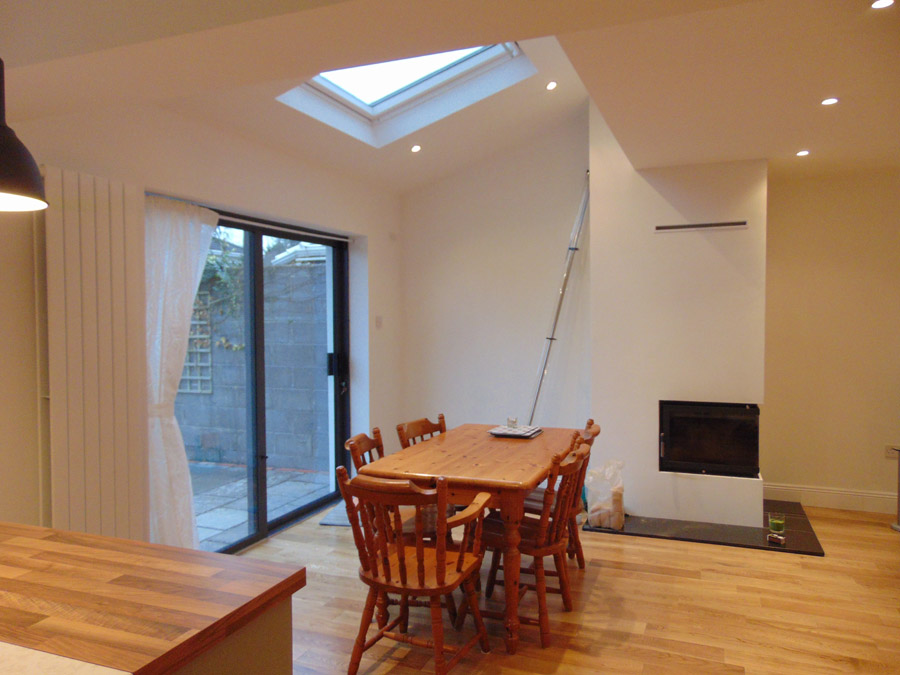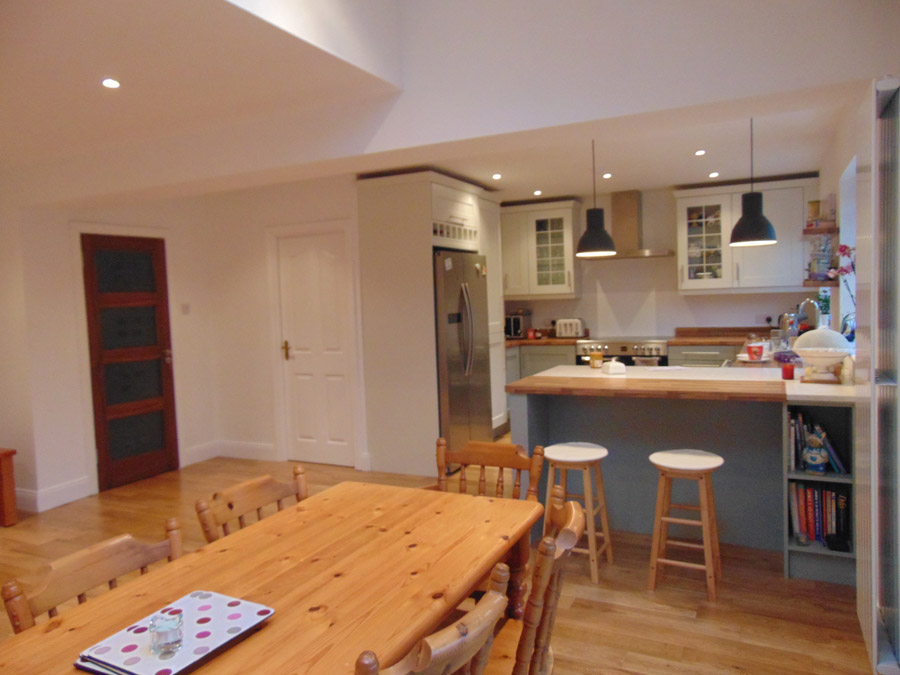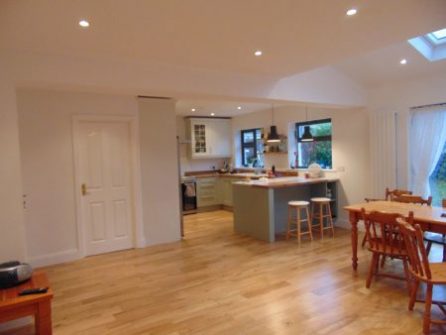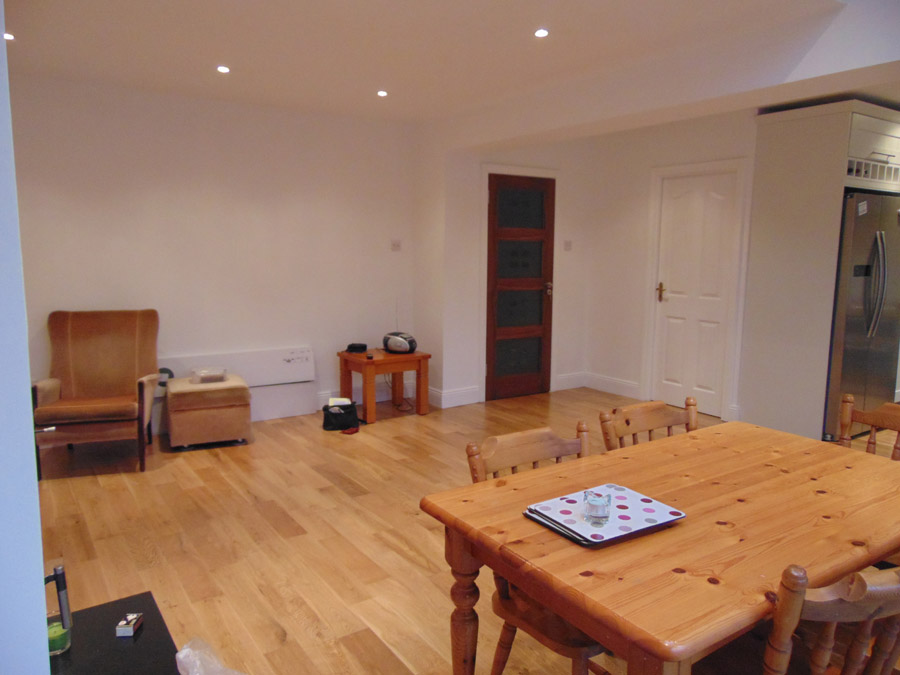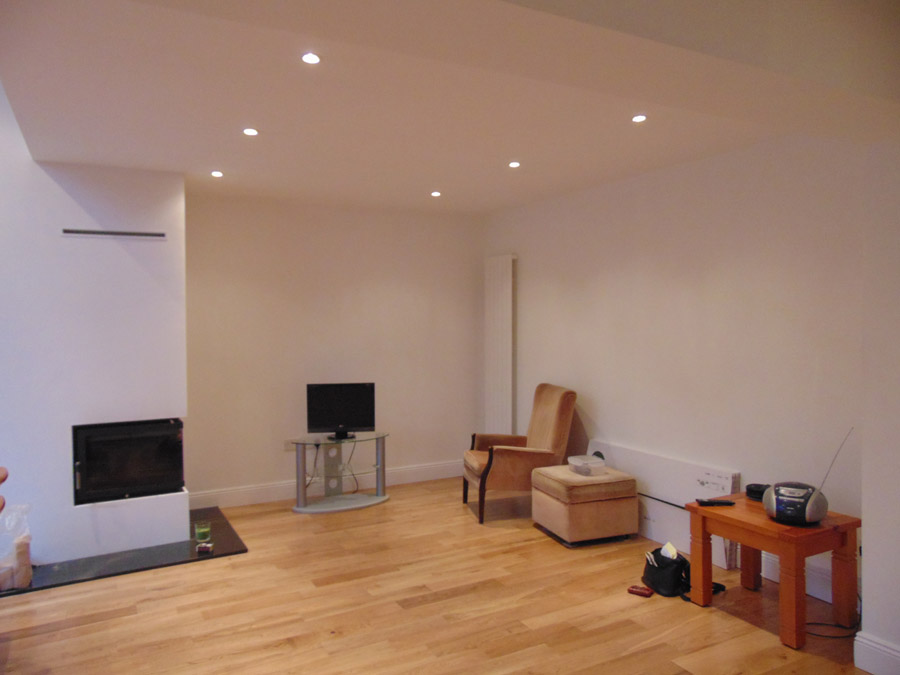 This project in Dunboyne Co. Meath has been completed in September 2016.
Our company has been chosen as main contractor following our experience working on demolishing of house structural walls and installation of steel structures. In this project main issue was to create open plan kitchen from two small kitchen/ dining rooms by adding a little house extension to square off the new room.
NewSpace Building Services Ltd has knocked down two external ground floor level walls and installed steel structure to support upper floors of the house and to create open plan kitchen.
We have replaced old UPVC windows with new aluminum ones with modern look and installed new aluminum sliding doors to match the windows. All looks modern and contemporary with new kitchen units and new stove installed by the investor.
One bigger roof light above dining table work well allowing daylight to the room and to give good mood for the visitors and tenants while having either meals or just a tea. New Kitchen is warm and cosy room as we have done dryling to the existing external walls and did revamp od lighting arrangements in the room.
Investor was very happy with the project and we proud ourselves from this work outcome too.