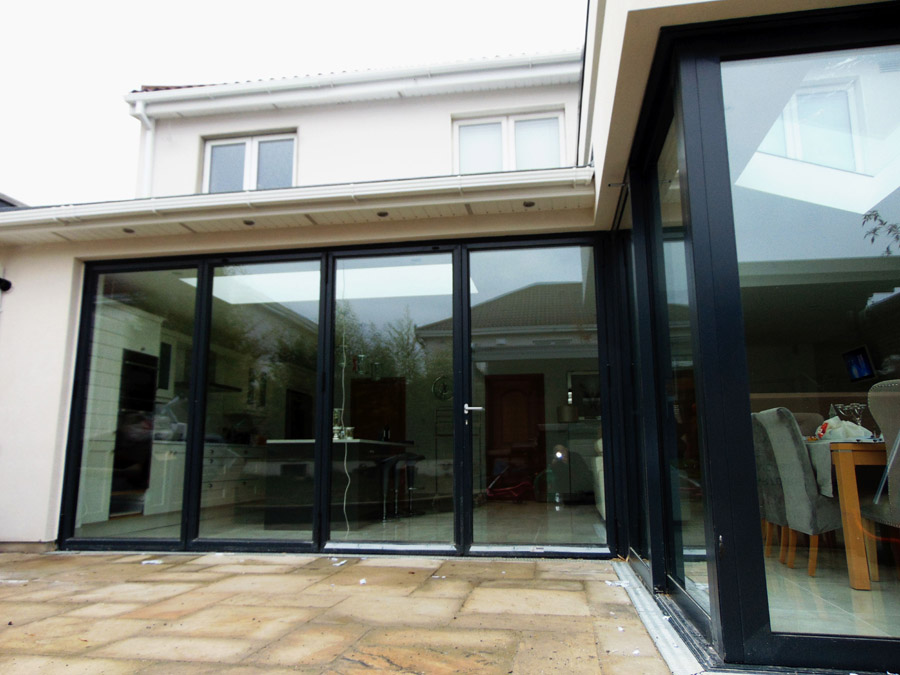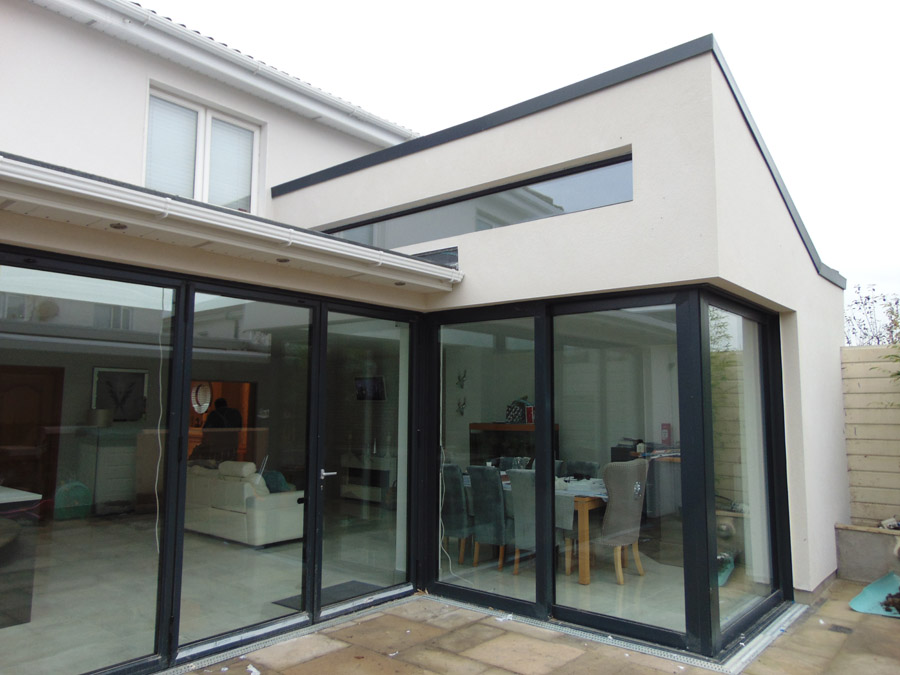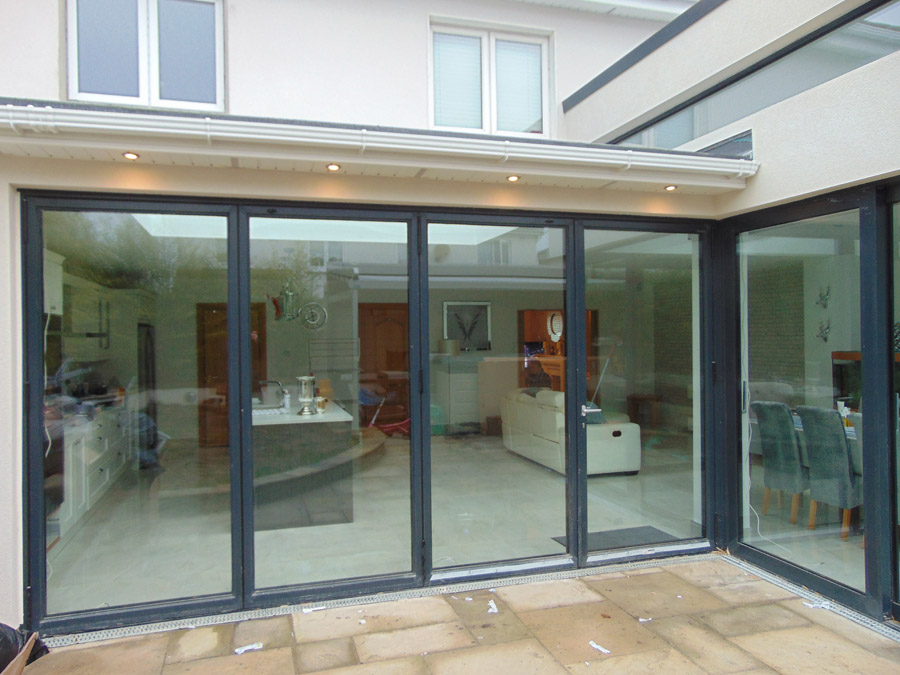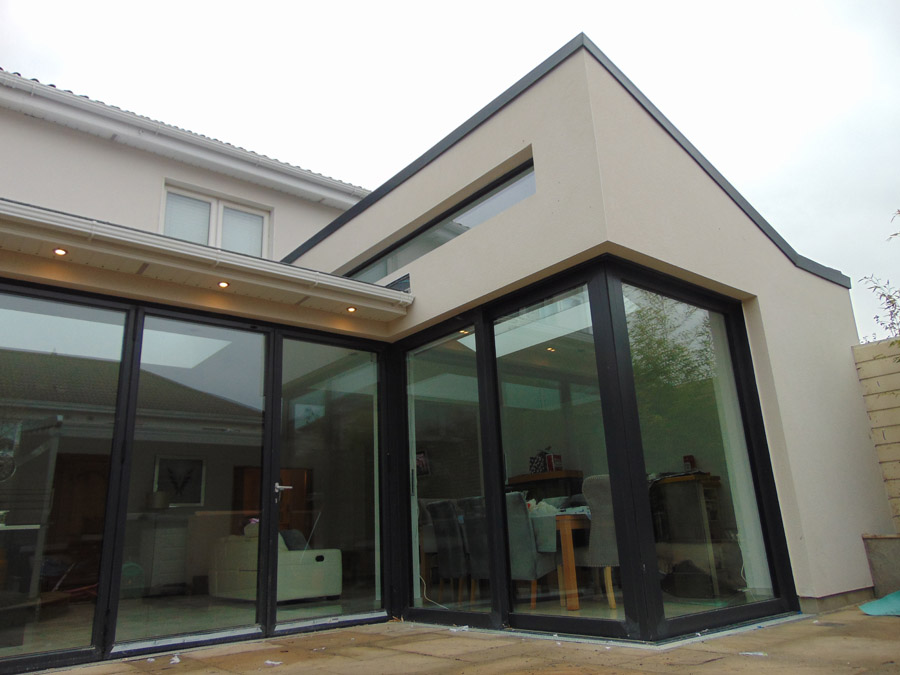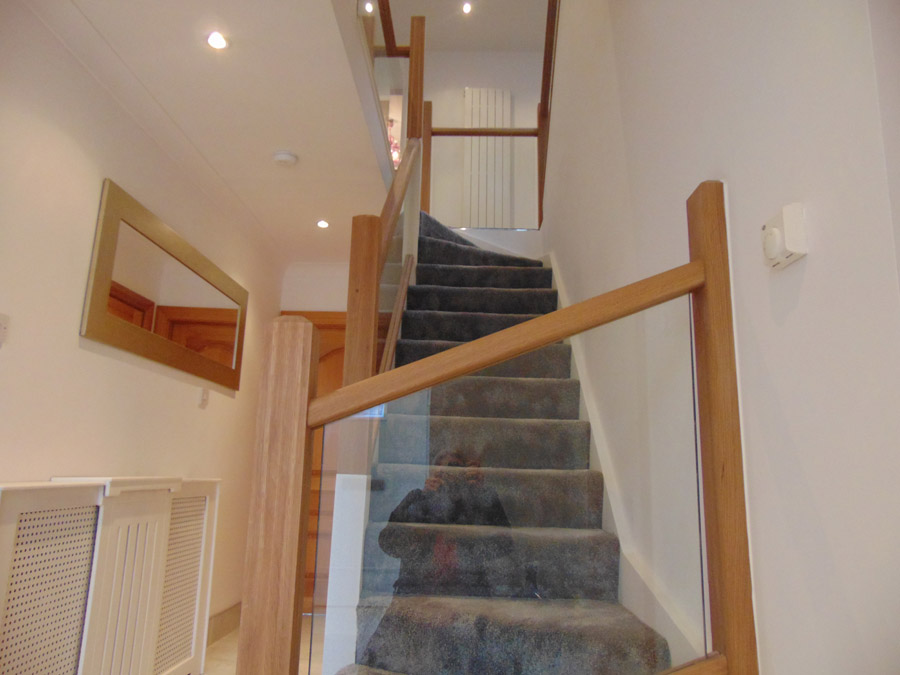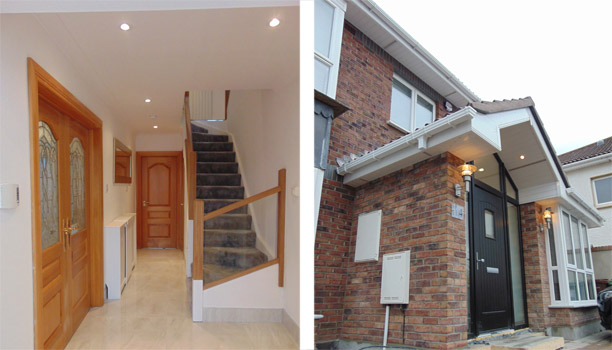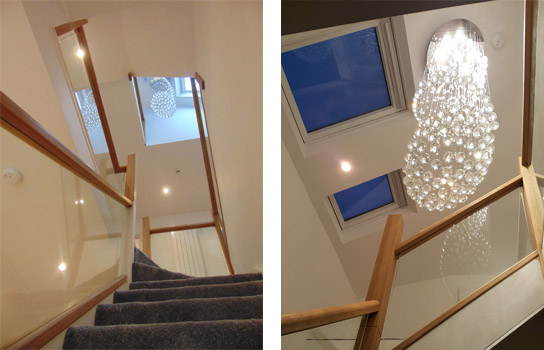 The project in Lucan Co. Dublin was the flagship project done by NewSpace Building Services Ltd in second part of 2016. This project involved double side house extension including attic conversion with ensuite, adding on 1st floor bathroom, storage and walking wardrobe and ground floor open plan kitchen with utility room, front office and new porch. We have installed steel structure to the back open plan kitchen after demolishing entire ground floor walls in the house.
Our investor choose for both bi folding and sliding aluminium doors to the back of the house. Our company have extended roof to follow house side extension and did attic conversion with ensuite. As shown on photos we have replaced old bannisters with new oak handrails and glazed panels. The Porch has been finished with composite front door with side panels' double glazed units and UPVC white bay window.
We have utilized there underfloor heating in the kitchen area of 600 sq. feet zoned and replaced for new condensing boiler with booster pump which allow us to remove HP room from the house. RGI cert has been issued after new boiler installation. All electrical installations was done by our RECI certified subcontractor, as well as Structural Certification signed off on job completion. Please see our photos attached on the website.