Slider 1 image

Slider 2 image

Get inspiration and details from our brochures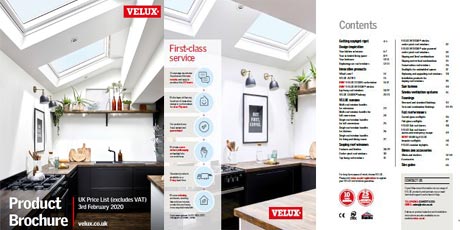 Product Brochure February 2020
New product brochure, effective 3rd February 2020. Detailing the VELUX product range and ex VAT pricing.

VELUX Blinds and Shutters 2020
The latest range of contemporary tailor-made blinds from VELUX. Choose the blind that best suits your needs.

Read or order the brochure about the VELUX Modular Skylights for commercial and public buildings.