Get inspired by our stunning finished attic conversions
and create your dream living space today.
If you live in a home with a backyard or have limited space indoors, building an extra room is always a great option, especially with the help of a trusted building contractor. With skyrocketing costs of residential properties and the hassle of moving, many people choose to build an extension to their homes rather than moving house. For people with growing families who need more space, a house extension is a more cost effective option to provide the space they need without breaking the bank.
NewSpace Building Services Ltd brings construction services for domestic, commercial and industrial buildings in Dublin city and county and the Leinster region. The company  promotes services such as attic conversions, house extensions, building extension,house refurbishments and home offices. We abide by Irish construction regulations for buildings and we provide proper and adequate services for the happiness of our clients. The company's management and staff is highly experienced and qualified. We adopt energy efficiency and green technologies to our work therefore living space in new and upgraded buildings done by us is comfortable and meets current  EU standards. The company delivers high quality building services with a ten years warranty on all building work.
Mission Statement
To provide high quality construction services to domestic, commercial and industrial customers by greatly improving quality of both living and working spaces, providing value for money, and excellent customer service.
We aim to contribute to Ireland's reduction in CO2 emissions and improve our environment, by using the most innovative energy saving technologies available on our market in all our renovated properties.
Do you want a bigger home without the hassle of moving house?
Do you want to make use of your attic and have an extra room?
Do you want to increase the value of your home?
Do you want More Space, More Light or More Style in your Home?
WE ARE YOUR TRUSTED CERTIFIED CONTRACTOR WITH MORE THAN 30 YEARS OF CONSTRUCTION EXPERIENCE
CERTIFIED VELUX ROOF WINDOWS INSTALLER
APPROVED CONTRACTOR WITH NATIONAL GUILD OF MASTER CRAFTSMEN
CERTIFIED FIBREGLASS ROOF INSTALLER WITH 20 YEARS WORKMANSHIP WARRANTY IN PLACE
CERTIFIED SEAI CONTRACTOR TO COVER NATIONAL APPROVED GRANTS FOR HOUSING ENERGY SAVING WORK
For More Information or to Request a Free Site Survey and Quotation Contact us on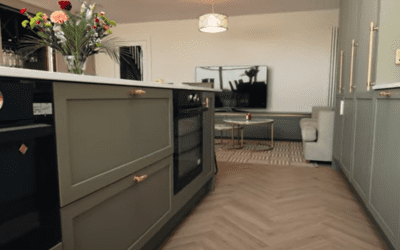 https://youtu.be/qByDmaE7j9Y At NewSpace, we're excited to share a stunning 4K video of our latest house extension project in Lucan, Co. Dublin, Ireland. This...
read more
Caroline O'Neill
"I had the pleasure of having my attic converted into a beautiful newspace and it has enhanced my teenage son's life greatly as he now has his very own Gaming Den, so its a win win all round, especially for stroppy teenagers who like their own space, The Team are Friendly, Efficient, Professional, Extremely Hard Working and very Obliging with any additional jobs that you may encounter along the way, l would have no hesitation highly recommending this company to any body. Lastly l would just like to mention the Highly Talented Stefan Sala who is the Manager and as with any Good Team it starts with him and filters down, he is very inspirational, hardworking, and gets involved in the project and listens well to costumers needs and requirements. He is very easy and friendly to deal with and he made it a stress free, straightforward, no hassle job that l am thrilled l was lucky enough to find these Guys.
Thank you All for your Time and Dedication. Kind Regards"
Katiuscia Bono
"We have used Stefan's Company for renovate our home and we are happy with the results. His team was brilliant (plumber, electrician, painter, builders).
They were on time, efficient and professional from start to finish and Stefan is a very honest and trustworthy person.
We have recommended Stefan and his team to our friends for an attic conversion and they are very pleased too.
Would definitely recommend."
Joe O'Rourke
"Stefan and his team did a great job at fitting our new velux windows. Very efficient. Would highly recommend."
Evelyn Mcnamara
"we are delighted with our attic conversion ,Stefan and team were very professional in every way,consulted every step of way.from Dave and Evelyn mcnamara"
Pamela Byrne
"Excellent service from start to finish with NewSpace. Consulted every step of the way with our attic conversion and always given options on the finishes Etc. Attention to detail was excellent and they have a great eye for design. Small things like the follow up service we were given means we will definitely use them for future work in our house. Could not recommend Stefan and his guys enough.
Thank you All for your Time and Dedication. Kind Regards"
Alison O'Riordan
"We want to say a huge thank you to Stefan and his team for our fantastic new kitchen space which we are absolutely over the moon with. Throughout the whole project we found Stefan and his team extremely professional and a pleasure to work with. We would definitely recommend Newspace Building Services."
John Quinn
Blackrock, Dublin County South
"Stefan and his team were very tidy and non intrusive and we would have no problem in recommending NewSpace.
NewSpace completed our attic in a timely and effective manner They were very prompt with their projection of the work in-fact they finished earlier than what was proposed. We received a detailed plan of the build and rundown of the steps involved. Anyone who is looking for reference to their work 10/10 satisfied THUMBS UP FROM US"
Valerie Coleman
Dunboyne, Meath
"I would recommend him to a friend. NewSpace Ltd. was very pleasant to work with. He came did his job and left. No bother or hassle."
Catherina McKiernan
"We found him most professional, precise, hardworking and trustworthy.
NewSpace built an extension on our house. NewSpace possesses many skills from painting to architecture and it was great to be able to deal with someone with such a range of skills.NewSpace also painted our house, designed our back garden and renovated our playroom into an office. Yours sincerelyesult"
David Orford Business & Economic Manager
Tolka Area Partnership
"Their Building work in competent manner and at a competitive price. We engaged NewSpace Building Services to carry out some renovation work to the façade of our Cabra office. NewSpace came to price the job the same day we contacted him and gave a competitive quotation. He agreed to carry out the work over the week-end to keep disruption to our clients to a minimum. All work was completed to our complete satisfaction within the timeframe agreed and we would have no hesitation in recommending NewSpace to anyone looking for someone to carry out building work in competent manner and at a competitive price."
Ahmed E
Stefan did my attic conversion 3 years ago. It was a great addition to our house. His team is very professional and the after sale is really good even after 3 years. Would definitely recommend.
Mirek
I can't rate Newspace highly enough. Having decided to convert attic to the home cinema I searched the net for numerous companies for quotes.I obtained a few quotes from different companies in Dublin, it was difficult to find good firms with soundproofing experience. Finally I found Stefan from Newspace.ie and he was brave enough to take on the challenge to convert our attic to a Home Cinema. Thank you again.
Peter Keane
Stefan and his crew were an absolute joy to work with. With my limited budget way back in 2012, he tailored our extension to suit our budget and produced our building, aided in the design and presented us with an end product that far exceeded our expectations. He will be getting all our future work. Since 2012 his after sales care has been exemplary. We have had zero problems with the building. Thank you Stefan and the New Space team!!
Ros Collery
We engaged Newspace for our attic conversion and were very pleased with the service. An incredible space has been created with our plumbing cleverly hidden in an eve space and another eve space opened for kids to play. The staircase was beautifully made to match the existing in every detail, including a unique post topper which was sourced by Stefan.
Stefan and his team returned to us to repair a leak and redecorated our sitting room. In both instances, Newspace did a fantastic job, were always punctual, courteous and tidy. They went above and beyond and made repairs to damaged skirting boards and a crack on the wall, which was not within their remit. I would have no hesitation in recommending them.